Come and visit us - book an Open Day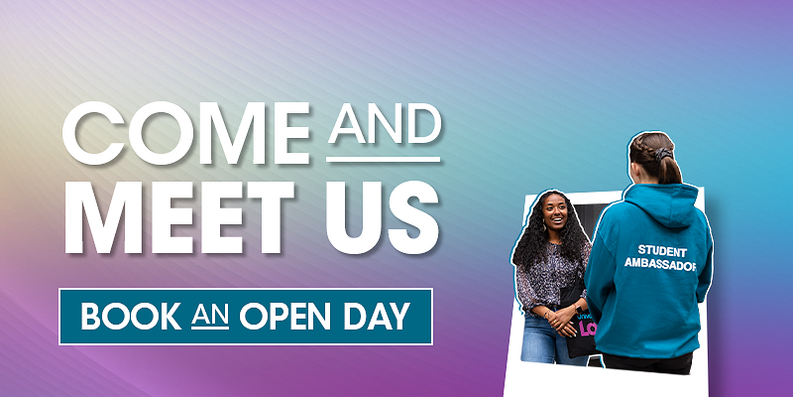 Open Days are a great opportunity to explore our campuses and really see if you can imagine yourself studying with us.
At the events you will hear from our expert academic staff, experience employability team and most importantly you'll hear from our current students so you can ask any questions you may have about their experiences. We offer a range of Open Days throughout the year, both on campus and virtually, for both our Undergraduate and Postgraduate courses
Head to our website to book an Open Day at one of our 17 campuses in the UK - you can also book a virtual Open Day if you can't make it to campus s available to book.
Interested in studying online? We have Virtual Open Days for our Online campus available too. Just have a look at our website for dates and how to book.